About Us
We take pride in our service and products. Here's how we got started and our promise to you. Still have questions? Contact us today!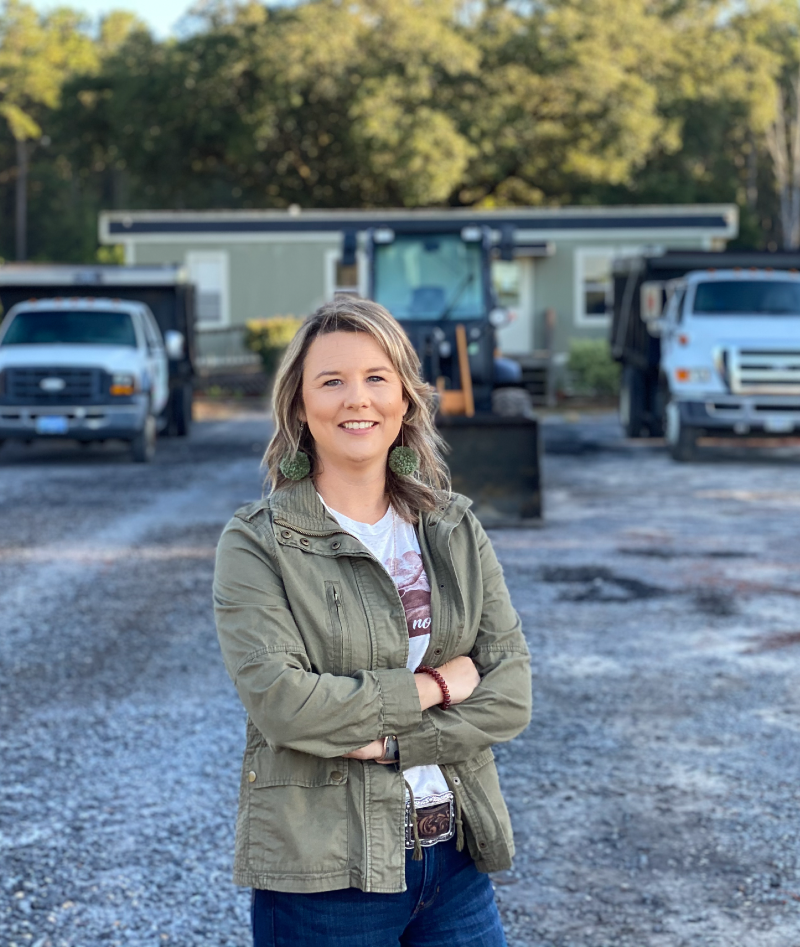 How We Got Started
In 2011, my husband's family and I began this journey and we started a business and named it Creekside Mulch. Many hours of blood sweat, and tears have been poured into it. Many hoops and obstacles were overcome but I was down for the challenge. Almost 10 years later I am here and successful as one could hope for. I love working with people, helping them figure out what works or would look the best, meeting new people, and seeing their projects turn from dull to beautiful with our materials. I also like to prove that women can do anything they set their minds to with hard work & determination. Keep in mind if you're having your materials delivered, it just may be me driving that delivery truck. Because I am here day end and day out growing this successful business. I look forward to helping you all on your next landscaping projects.
Dedication to our customers
Creekside Mulch is dedicated to deliver the highest quality products with outstanding customer service that will leave customers coming back year after year. 
3238 Highway 52 Moncks Corner, SC 29461
We Strive to Provide High Quality Products and Service
We take pride in our wide selection of quality products. We strive to schedule your delivery within the same business or next business day when order is placed!